About
VIP Conversations
Host
Keynote Speaker
About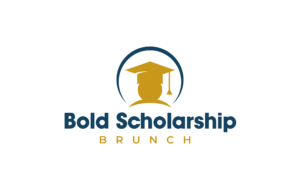 MERGE Inc. is a 501(c)(3) organization established in Tampa, Florida in 2009 to help youth and families merge on the path to success through postsecondary education. We provide college tours, care packages, and career planning. We aim to build connections across communities we serve and create meaningful experiences that contribute to our students' development.
Since the rise and wane of the COVID-19 pandemic, MERGE Inc. has adapted and expanded it services as well as our geographical footprint to include the state of Georgia. At this event in June, we will celebrate the re-launch of MERGE Inc. in Florida and its expansion to Georgia by awarding scholarships.
We encourage students of all ages to be BOLD in their personal and professional pursuits. In support, we will display several youths' accomplishments at the event.
VIP Conversations
Host
Keynote Speaker
Content advisory: Suitable for All Ages
Saturday, June 3, 2023
at 10:00AM
Bartow & Leslie Morgan Cabaret
Ticket Prices
$100.00 - Standard
$125.00 - VIP

Schedule

Doors open at 10am
10am to 10:45am: VIP Conversation
11am: Brunch