About
Sponsors
Cast and Crew
Program
Press
Mr. Kim's Surprise Snacks
About
Kim's Convenience
By Ins Choi

Directed by Rebecca S. Wear
Mr. Kim dispenses fatherly wisdom, history lessons and potato chips from behind his convenience store counter. A Korean immigrant, he planned a better life and legacy in Toronto. When he receives an unexpected offer for his store situated in an up-and-coming neighborhood, he has a difficult decision. Take the money and give in to the developers that closed his wife's beloved church or convince his daughter to follow in his footsteps. Amid these challenges, Mr. Kim navigates the needs of his customers and a strong-willed family.  No matter what, humor finds its way onto every aisle of Kim's Convenience, an award-winning play that is now a hit series on Netflix.
January 19, 2023 – February 19, 2023
Performances at the Metro Waterproofing Mainstage
Sponsors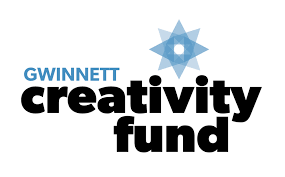 Cast and Crew
REBECCA WEAR (Director)- (she/her) Select credits include: Tea (Hero Theatre/Inner City Arts, Los Angeles); Hometown Boy (Actor's Express, World Premiere); Mongrel (Know Theatre of Cincinnati, World Premiere); The Chinese Lady (Artists At Play/Greenway Court, Los Angeles, West Coast Premiere); Obedient Steel (HERE Arts Center, New York, World Premiere), and site specific locations. Associate directing credits incl. Sweat (OSF/Arena Stage, World Premiere, Pulitzer Prize). Rebecca has developed work with Boston Court Pasadena, Cygnet Theatre, Geffen Playhouse, Ojai Playwrights Conference, IAMA Theatre, East West Players, Rogue Artists Ensemble, Circle X, Echo Theater, and others. Recent awards include: 2019 National Directing Fellow, 2019 UC Critical Refugees Studies Grantee.

---

JAMES YI (Appa)- (he/him) is excited to reprise the role of Appa. He has previously played Appa in multiple productions in BC, Alberta, Ontario and Seattle. He also played Jimmy Young on Kim's Convenience, the tv show. He lives in Vancouver with his wife and two daughters. Some of his film/tv credits include: The Interview, The Last Airbender, Flash Point, Gabby Duran, Black Summer, the Tomorrow People. Theatre: Flower Drum Song, the Odd Couple, Anything Goes, Salmon Row.

---

YINGLING ZHU (Umma)- (she/her) is excited and thrilled to be in her first non-musical play at Aurora. Born and raised in Shanghai, she has been singing/training since 10 years old! She holds 12 singing competition titles in China. She started her theatre debut in 2019, with parts in South Pacific, Avenue Q, Disaster, and the Sound of Music. She started doing film and tv in 2021 and is represented by Alexander White Agency. Yingling wants to thank her beloved husband and two kids for always supporting her!

---

CAROLINE DONICA (Janet)- (she/her) is an actress and multidisciplinary artist whose work embraces innovation, collaboration, and diversity. She holds her MFA in Performing Arts and two Bachelor degrees in History and Theatre Performance. Some of Caroline's past favorite shows include Dinner with Friends, Men on Boats, Sonic Life of a Giant Tortoise, Seussical, Urinetown the Musical, Eurydice, The 39 Steps, Metamorphoses, Pride and Prejudice, and Pete the Cat. www.carolinedonica.com

---

RYAN VO (Jung)- (he/him) is beyond excited to be collaborating with the incredible artistic team here at Aurora Theatre for the first time! Regional Credits: Desire Under the Elms, Hometown Boy, An Octoroon, The Crucible (Actor's Express). A Midsummer Night's Dream, Jungle Book, Alice Between, (Alliance Theatre). The Book of Will (Theatrical Outfit). Two Gentlemen of Verona, King Lear, The Three Musketeers, A Midsummer Night's Dream (The Atlanta Shakespeare Tavern); The Hobbit (Synchronicity Theatre). Titus Andronicus (Shakespeare on Draught). He received BFA Acting degree from The University of Southern Mississippi. Actor's Express: 2016-2017 Intern Company. Ryan is represented by The People Store, TV/ Film Agency. Instagram: @TheRyanVo

---

LAMAR K. CHESTON (Rich/Mr. Lee/Mike/Alex)- (he/him) is a rising star evolving impressively in the industry. Television credits include Law and Order: Organized Crime, A League of Their Own, Godfather of Harlem, and more recently The Game now streaming on Paramount Plus. His stage resume includes Romeo and Juliet, Henry V, The Music Man, One Night in Miami, and Pipeline (w/Horizon Theatre). Also, Lamar has been a long-standing cast member of the NAACP Award-winning play Black Angels Over Tuskegee.

Lamar uses all forms of art to express his creativity and believes that no matter your purpose, always be sure to #mAxximizeyouRpoTential www.LamarKCheston.com

---

TORU SHIMOJI (Appa U/S)- (he/him) is so overjoyed to be involved in his first Aurora Theater production. Aloha and Mahalo to Ann-Carol and Joe Yang for believing in me, and all my love to Wren, Jessica, Shige, Chiake and dear friends from Jinsendo Martial Arts.

---

WANYU YANG (Umma U/S)- (they/them) is a recent graduate from Emory University with a great passion for visual art, theatrical design, and directing on stage. They have directed works in SheATL & Theater Emory's Earth Matters On Stage Fest & was recently an artistic apprentice with Theatrical Outfit. Long term, they would like to produce contemporary plays that investigate the complexities of Asian American identity on a national and international scale.

---

JAHI BOGARD (Alex U/S)- (he/him) is an actor from Atlanta, GA through way of Little Rock, AR! Jahi has received his BA in Musical Theatre from Greensboro College and his MFA in Performance from the University of Louisville. Some of Jahi's favorite roles he's portrayed are Lank from Detroit '67, Sam Carmichael from Mamma Mia, and Sir Toby Belch from Twelfth Night. Jahi is dedicated to discovering and testing new ways to push the boundaries of African American and Queer theatre.

---

AKASHA NELSON (Janet U/S)- (she/her) is thrilled to be a member of the 2022 Aurora AppCo! She was most recently seen in Christmas Canteen 2022 and in GLOW Lyric Theatre's Summer Festival Season. Select credits include: #14 in The Wolves (Warehouse Theater), Caroline in I and You (Clemson University), Esmeralda in The Hunchback of Notre Dame (Younts Center), and Hattie in Ella Enchanted (SC Children's Theater). All glory to God. Instagram: @akashanelson

---
SYDNI STEPHENSON (Assistant Costume Designer)- (she/her) is delighted to be making her assistant designing debut with Kim's Convenience. Recent credits include Christmas Canteen and Mary Poppins here at The Aurora Theatre as a stitcher and draper. She has a degree in Production Design with a concentration in Costume Design from The Savannah College of Art and Design. Sydni is the costume apprentice this year and is so excited to continue her apprenticeship here at the Aurora Theatre!

---

ANN-CAROL PENCE (Co-Founder/Producing Artistic Director)- (Co-Founder/Producing Artistic Director) arranged the music for Aurora's first Christmas Canteen in 1996 and was hired full-time in September of 1998 as Resident Musical Director. An education major at James Madison University, she used her background to develop Learning Library (or L2). As a musician, she created Aurora's Musicals by Moonlight, and Aurora's New Musical Initiative. She has performed as pianist and music director both nationally (Goodspeed Opera House, Pasadena Playhouse, The Cleveland Playhouse, The Kennedy Center) and locally (The Alliance, Theatrical Outfit, The Horizon, Georgia Ensemble Theatre,). As a proud citizen of Gwinnett, Ann-Carol is most proud of Aurora Theatre winning the first ever Pinnacle Award for Large Non-Profit, and the first ever Moxie Award (for woman-led businesses) for Aurora Theatre. These distinctions go well with her 5 Suzi Awards for Outstanding Music Direction. She was a participant in the 2016 Atlanta Regional Leadership Institute and member of the "Best Class Ever!"

---

ISABEL & MORIAH CURLEY-CLAY (Scenic Designers)- are thrilled to be back at Aurora Theatre! Favorite past Aurora designs: Native Gardens, Abigail 1702, and Clyborne  Park. Other recent designs include: Hands Up, 7 Testaments- Alliance Theatre, Reparations(AUDELCO Award Best Scenic Design, 2019-2020) Billie Holiday theatre, America in One Room, My Lord What a Night, and the Buddy Holly Story -Florida Studio Theatre, Downstairs, and Hometown Boy -Actor's Express. In addition to designing scenery in the Atlanta area and around the country, Isabel and Moriah  teach scenography at Spelman College and are members or United Scenic Artists 829. 

Www. Axisstudiosdesign.com

---

ISAAC BURRIER (Master Electrician)- is excited to have recently joined Aurora Theatre as their Head of Lighting. Isaac has worked on numerous events with Aurora including this year's Christmas Canteen as the Master Electrician. Before working with Aurora, Isaac worked in Nashville, TN as a lighting and scenic designer as well as a lighting tech in Raleigh, NC. Some of his professional credits include: Ordinary Days (Georgia Gwinnett College), Giant Squid (Woven Theatre Company), Lungs (Woven Theatre Company), The Whale (Verge Theater Company), Beneatha's Place (Verge Theater Company) and several dance recitals with Rejoice School of Ballet. Isaac is also a graduate of Belmont University with a BFA in Production Design in Theatre. www.isaacburriercreative.com 

---

ALAN YEONG** (Costume Designer)- (he/him) is honored to be a part of Aurora's Christmas Canteen. Alan is lucky to be collaborating with an amazing production design team and acting company. Alan is a Professor of Costume Design at The University of West Georgia during the day, occasionally freelancing with metro Atlanta theatre companies for the past 17 years. He recently was honored with 2016 Broadway World Atlanta Regional Best Professional Costume Design for a Musical for Miss Saigon (Serenbe Playhouse). Several Suzi Bass Award nominations – The Hunchback of Notre Dame (Aurora Theatre/Theatrical Outfit), Miss Saigon (Serenbe Playhouse), Les Misérables (Aurora Theatre), The Little Foxes (Theatre in the Square). Also a special thank you to Aurora Theatre for believing in my work. Special thanks to all of his friends, colleagues, students, and University of West Georgia Theatre Arts Department for allowing him to continually be part of the vibrant metro Atlanta theatre community. Alan is a proud member of United Scenic Artists Local 829 Come visit, alanyeong.com

---

ALICE NEFF (Costume Director)- (she/her) is delighted to be designing costumes again at the Aurora, and for one of her favorite shows. Previously at the Aurora, she has designed Erma Bombeck: At Wit's End, and The Curious Incident of the Dog in the Nighttime, which was a co-production with Horizon Theatre. Her previous design work includes shows for 7 Stages in Atlanta, Florida Repertory Theatre in Fort Myers, and Lees McRae Summer Theatre, Blowing Rock Stage Company, and Horn in the West in North Carolina, along with numerous schools and universities in the southeastern US. She has been part of the costume construction team for several shows at Aurora, as well as Glimmerglass Opera, Zach Theatre and Ballet Austin in Austin, Texas, and the Hallmark mini-series True Women. She holds a BFA in Costume Design and Technology from UT-Austin, and lives in the area with her husband, who is also in the entertainment technology industry.

---

KRISTIN TALLEY (Props Designer)- (she/her) is currently a working Atlanta teaching artist, actor, singer, dancer and props designer. In 2019, she graduated from Young Harris College with a Bachelor of Fine Arts in Musical Theatre and a minor in history. After graduating, she became a member of the Aurora Theatre's AppCo 20. She is so excited to be returning to Aurora's mainstage in Mary Poppins! A few of her recent shows with the Aurora include Cinderella (swing), On Your Feet (ensemble) and Christmas Canteen 2019 (featured ensemble). Kristin is also a principal dancer in Dolly Parton's: Christmas on the Square which is currently streaming on Netflix. She would like to dedicate tonight's show to her family, friends and her incredible students! Enjoy!

---

KATIE PELKEY (Managing Director)-  is celebrating twelve seasons with Aurora! In 2013, Katie transitioned to the role of Company Manager, having previously served as Resident Stage Manager. She also created the highly-successful Stage Management and Costume Apprentice programs that operates simultaneously with Aurora's Acting Apprentice Company program. For five seasons, she worked as Aurora's Educational Resources Associate developing educational curriculum for teachers to use in conjunction with Aurora's TYA Learning Library offerings. And for over a decade, Katie served as Production Stage Manager for New Plays for Young Audiences, a prestigious TYA summer staged reading series based at New York University. She received her BA in Educational Theatre from New York University with a minor in Dramatic Literature. Many thanks to Michael, Maxwell, and Alexander for their love and support!

---

KATIE CHAMBERS* (Director of Production)-  is excited to be starting her 8th season with Aurora Theatre and stepping into a new role as Director of Production. She is a graduate of the University of Georgia, a member of Actor's Equity, and a proud alumna of Aurora's 2013-14 Apprentice Company. She has previously stage managed in Atlanta for Horizon Theatre Company, Theatrical Outfit, Synchronicity Theatre and Habima Theatre. She has also served as coordinator for the New South Young Playwrights' Festival, production manager for the Atlanta Musical Theatre Festival, and coordinator for the Atlanta Unified Auditions.

*Member of Actors' Equity Association, the Union of Professional Actors and Stage Managers in the US.

---

DANIEL POPE (Production Manager)- is proud to be joining the great team at Aurora Theatre as Production Manager. Daniel has been a sound designer and engineer in the Atlanta area for the past seven years. He's had the pleasure of designing sound for the Aurora Theatre on many occasions on shows such as: Into the Woods, Christmas Canteen, Sweep, and most recently The Bridges of Madison County. Additionally, he's worked on countless other productions in the Atlanta theatre community including: Evita and A Streetcar Named Desire as Sound Designer and Production Manager at Serenbe Playhouse. Daniel received a Bachelors in Marketing with a specialization in sales and a minor in Music from The University of West Georgia in 2010.
Program
Press
Mr. Kim's Surprise Snacks
Will Call starts at 7:00pm
House Opens at 7:30pm
---
This Wednesday, February 8 the first 125 ticketed patrons to check in for the 8pm performance of Kim's Convenience at will call will receive a complementary Korean snack for FREE.
Snacks will be offered to patrons at check-in starting at 7pm and will go until we run out. One per person please. It is a random draw, if you do want what you get, please put it back for another patron.